The Guardian was the first to publish selected excerpts from Prince Harry's Spare. The biggest news, as we already discussed, was Prince William's violent assault on his younger brother in 2019. Just in that brief passage, we learned so much about the brothers' toxic relationship and the cycles of abuse Harry was subjected to both personally and institutionally. I didn't include the last part of the Guardian's piece because I thought it deserved a stand-alone post. From the Guardian:
Harry's resentment of being the "spare" is the unifying theme of his book, through chapters on his childhood, his schooling, his career as a royal and in the British army, his relationship with his parents and brother and his life with Meghan through courtship, wedding and marriage to their own experience of parenthood.

Early on, Harry recounts the story of how his father, now King Charles, supposedly said to his wife, Princess Diana, on the day of Harry's birth: "Wonderful! Now you've given me an heir and a spare – my work is done."

Whether describing his memories and love for Diana, who was killed in a car crash in Paris in August 1997, or his similar love for his grandmother, Queen Elizabeth II, who died last year, Harry is unsparing in his recounting of intensely private scenes and conversations.

…One of Harry's most pertinent revelations of private conversations between the senior royals comes from the very front of his book. Harry recounts an anguished meeting with Charles and William after the Windsor Castle funeral of Prince Phillip, the queen's husband, in April 2021.

Charles, he says, stood between his warring sons, "looking up at our flushed faces".

"Please, boys," Harry quotes his father as saying. "Don't make my final years a misery."
"Charles, he says, stood between his warring sons, 'looking up at our flushed faces.'" This was just after Prince Philip's funeral at Windsor Castle in 2021. Harry flew into the UK alone (Meghan was heavily pregnant with Lili) and a huge chunk of the funeral reporting was about Harry and William walking together after the funeral, and how Kate facilitated that walk and conversation because she's the keenest linchpin peacemaker of all time. Weirdly, there were rumors – not widespread rumors, but some reporting by the British tabloids and royal biographers – that Harry and William got into a physical altercation following the funeral. Given Harry's story about William getting him alone in 2019 and assaulting him in Nottingham Cottage, I now wonder if something similar happened once the family was away from the camera positions. I wonder if William jumped his brother or physically attacked him just after the service for their grandfather. That would go a long way towards explaining their "flushed faces" and Charles's weaksauce intervention. It would also explain why Harry did not bother to fly in for Philip's memorial service in 2022 – he wanted to avoid being assaulted by his brother again.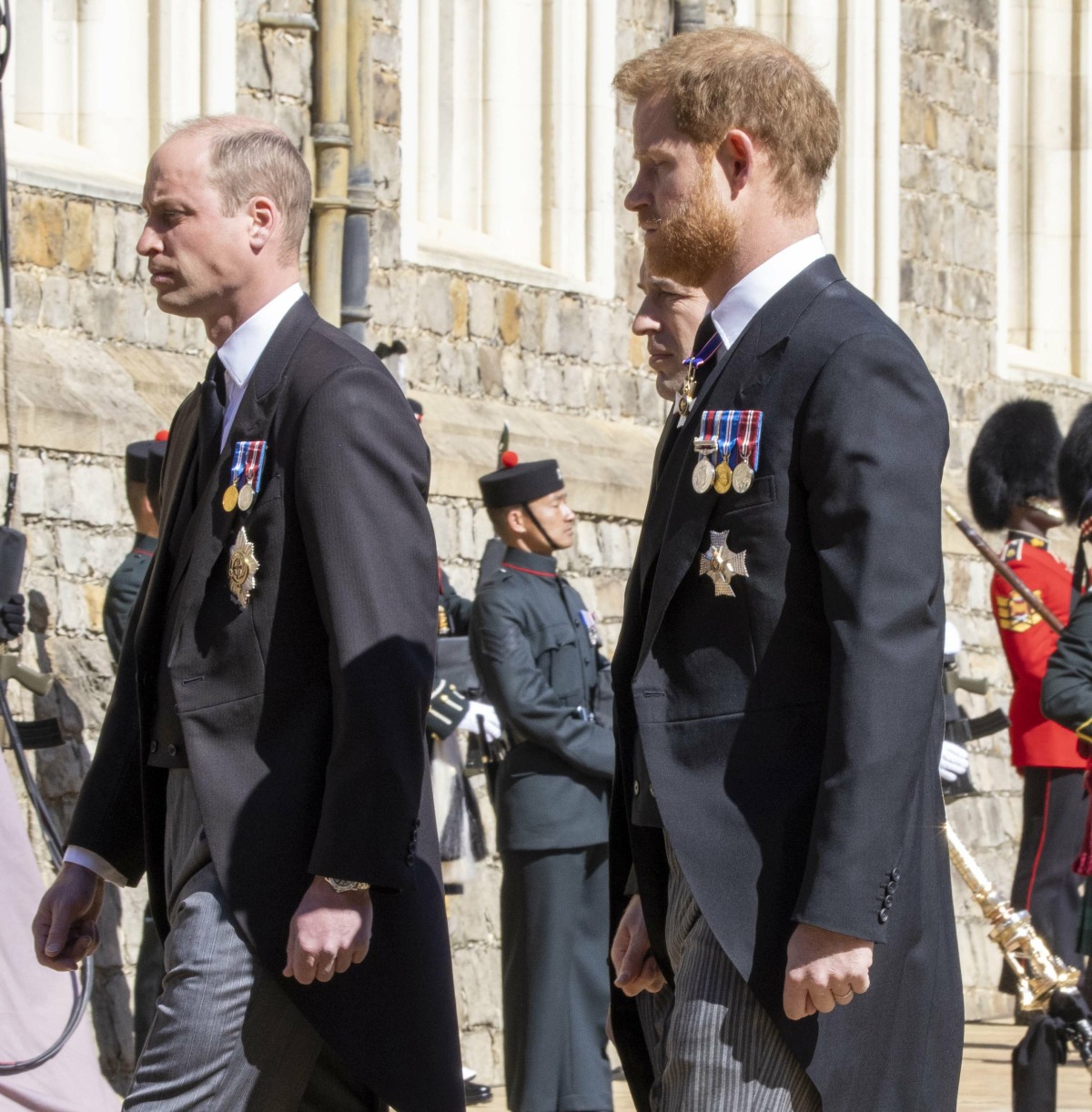 Photos courtesy of Avalon Red, Instar and WENN.