Last week, I suggested that I would be fine with Michelle Yeoh winning Best Actress, if only TAR wins Best Picture. At the Critics Choice, the opposite happened – Cate Blanchett took the Best Actress award, while Everything Everywhere All At Once took Best Picture, Best Director and the awards for screenplay, editing and best supporting actor. I've halfway believed that Cate was kind of clearing the path for Michelle to eventually win the Oscar. When Cate got on stage at the Critics Choice, she actually made an argument that all of the nominees should be on stage because awards races are really dumb:
Blanchett began her speech by joking, "I've got gum in my mouth. I really didn't expect to be standing here," and, "This is actually the second award of the evening: Julia Roberts, earlier, presented me with a bottle of mouthwash. So thank you, Julia. This is a poor second."

Blanchett continued by saying "best actress" is an "arbitrary" term "considering how many extraordinary performances" were done by women last year. The other nominees were Viola Davis (The Woman King), Danielle Deadwyler (Till), Margot Robbie (Babylon), Michelle Williams (The Fabelmans) and Michelle Yeoh (Everything Everywhere All at Once).

"I can't believe I'm up here. This is ridiculous," Blanchett, 53, said in her speech with a laugh. "I'm so old!" The actress then suggested awards season overall get a makeover: "I would love it if we would just change this whole f—ing structure. It's like what is this patriarchal pyramid where someone stands up here. Why don't we just say there was a whole raft of female performances that are in concert and in dialogue with one another?"

"And stop the televised horse race of it all," continued Blanchett. "Because, can I tell you, every single woman with a television, film, advertising, tampon commercials — whatever — you're all out there doing amazing work that is inspiring me continually. So thank you. I share this with you all."
I felt that. I don't know why – someone always makes this point in every awards season, but this year… it just feels like the actress categories are so stacked and it's not fair to choose between wildly diverse performances anymore.
Fashion notes: Cate Blanchett kind of phoned it in this Max Mara. Michelle Yeoh wore Carolina Herrera. I hope someone does a deep dive in how much fun Michelle is having as she gets all dressed up for this awards season.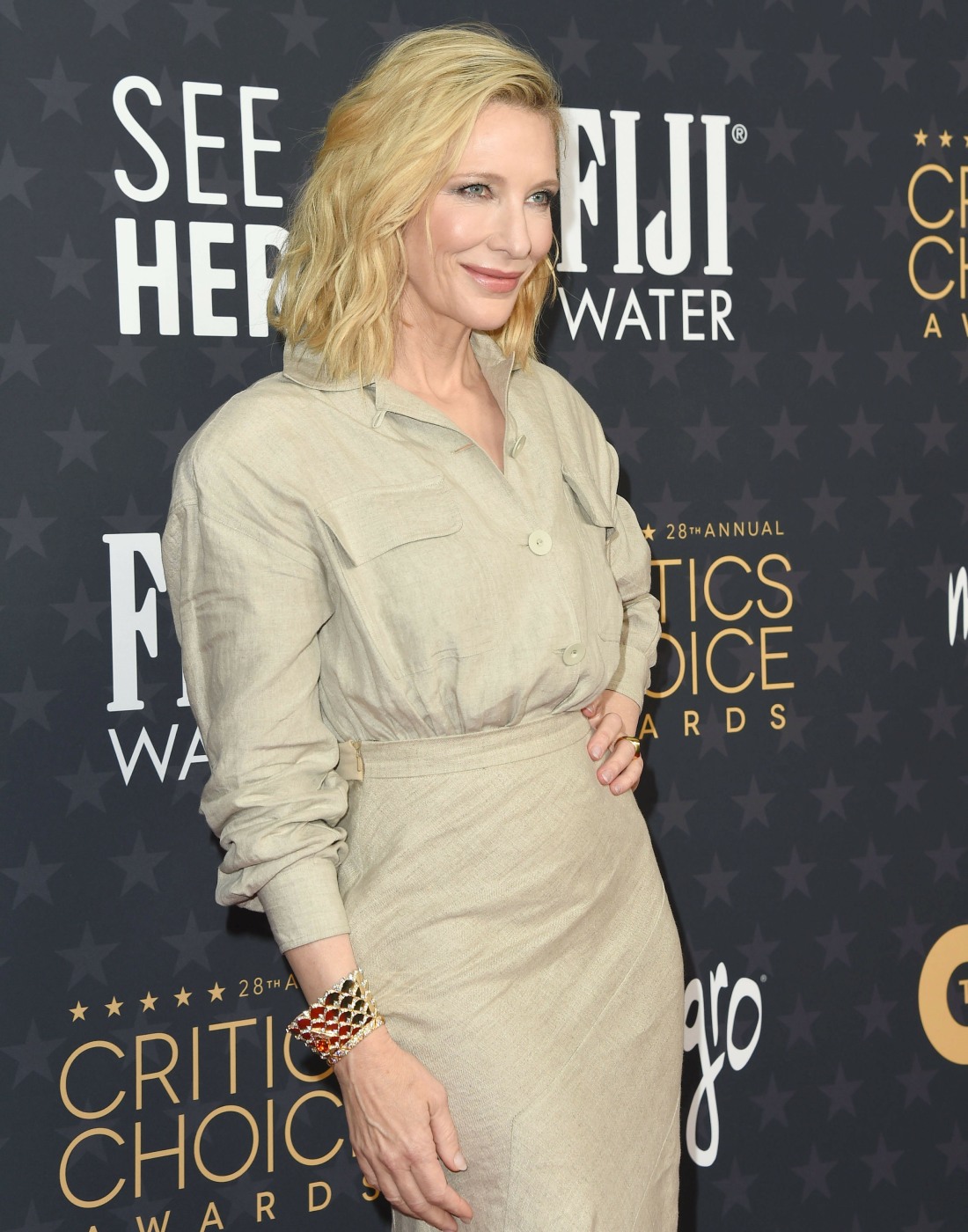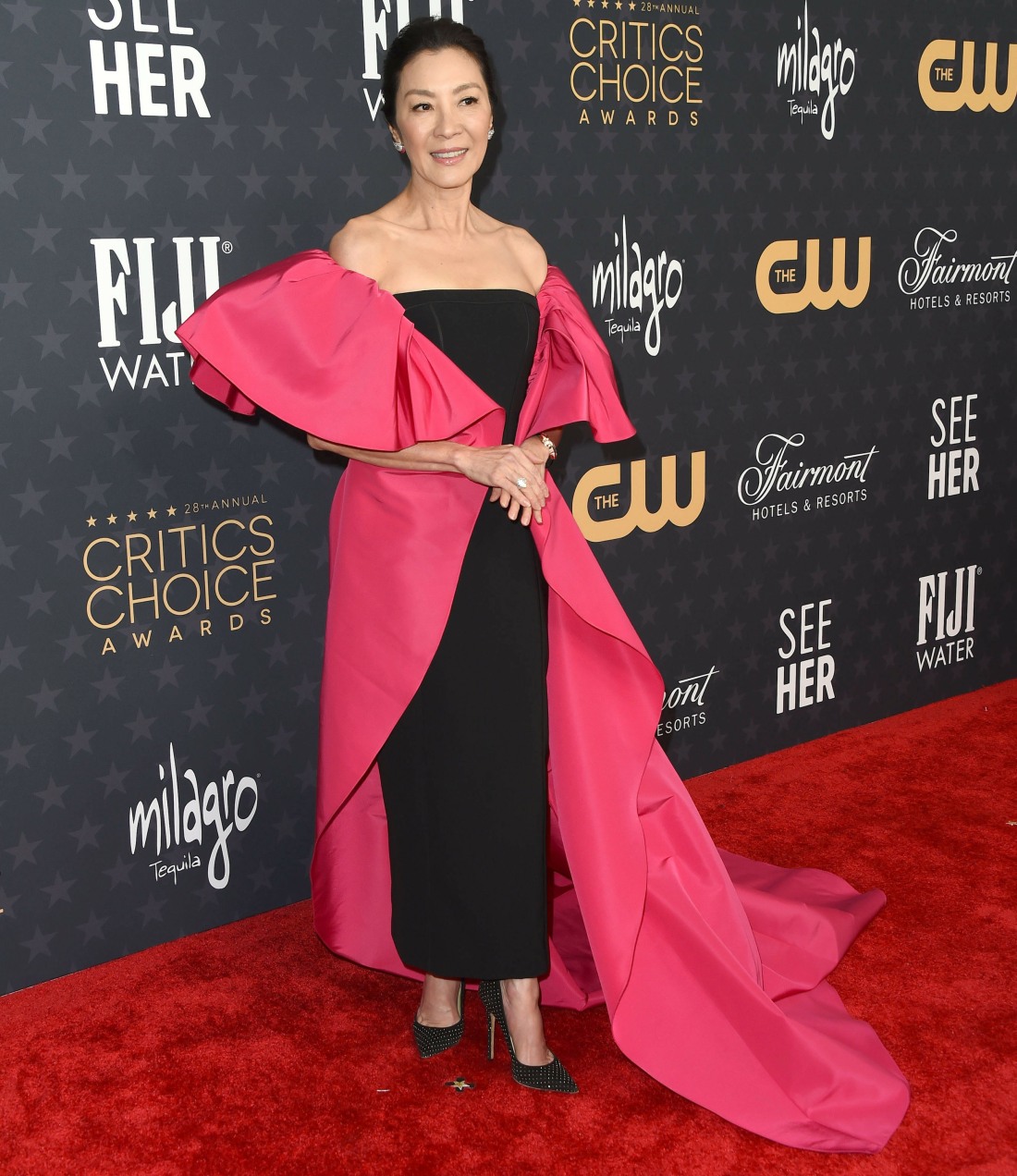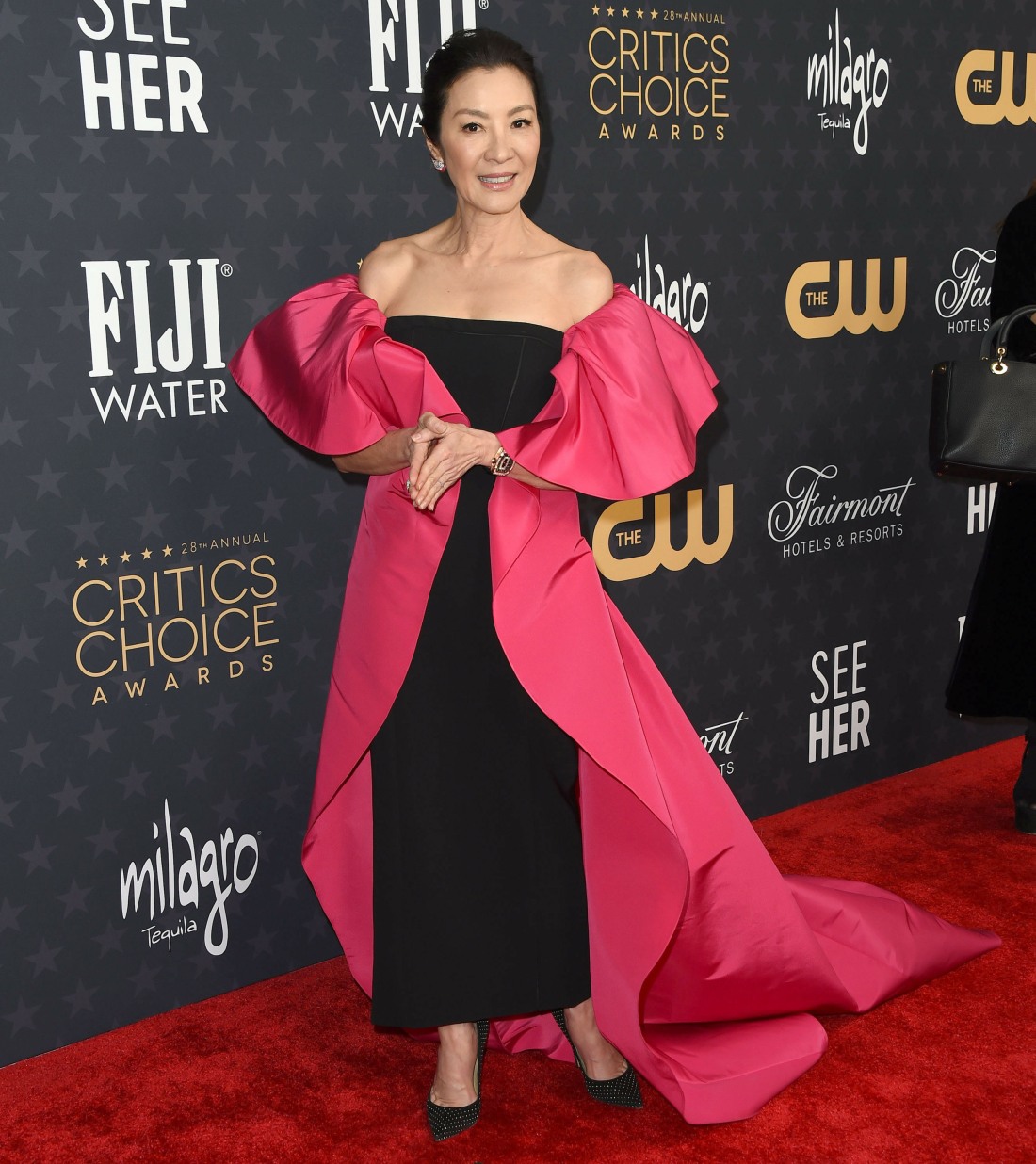 Photos courtesy of Avalon Red.