The most difficult part to get through in Prince Harry's Spare is the first fifty pages or so, when his mother's death leaves him traumatized and no one in the royal family gives a sh-t. He was neglected, abandoned, ignored, isolated and terrified, all of it made worse by the fact that his "spare" status had been emphasized since birth. His mother was the only one who treated him equal to William – everyone in and around the royal family made it clear that he was never anything more than a backup to his brother. Harry writes about this movingly, the acceptance of it throughout his childhood, the thorough brainwashing that he simply would never be as important as William. So, of course, Diana's former butler Paul Burrell has taken that and made it into a story about how Harry was bitter about sausages.
Princess Diana's butler has told how Harry was made to feel less important than William as a child — by getting fewer sausages at breakfast. Paul Burrell, 64, recalled that a miffed Harry would say: "How come he gets three?" A nanny said: "William needs filling up more than you. He's going to be king one day."

Paul recalled the incident and said he could see how early rivalry between the brothers played out at times. Paul told The Sun: "When I look back now, I think maybe I was glimpsing the dynamic at play. One time I saw the nanny give William three sausages at breakfast and Harry had two. And Harry would look at his plate and say, how come he gets three? And I only get two."

Paul recalled the nanny's comment and added: "Harry would fall quiet and suck it up, but that's what he had to contend with, even in his own home."

Paul reckons Harry's unwarranted attacks on the Royal Family stem from a youth of playing second fiddle to William — who as a boy was second in line to the throne and destined to be king. And while Paul says he witnessed a deep bond of brotherhood between the pair as kids, he now sees how Harry was harbouring a seething resentment towards his brother and the institution that put William ahead of him.

Paul continued: "In their mother's eyes, they were absolutely equal. The princess doted on them both. But I can see that Harry found it tough living up to the standard set by William."
Harry: Here's my story, in my own words, about how I was neglected, traumatized and abandoned after my mother died when I was 12, and the neglect was made so much worse because I was only the spare. In adulthood, the heir even violently assaulted me when I wouldn't capitulate to him and divorce my wife.
Paul Burrell: This is about sausages, this is why Harry resented William!
I am seriously begging these British people to get some f–king therapy.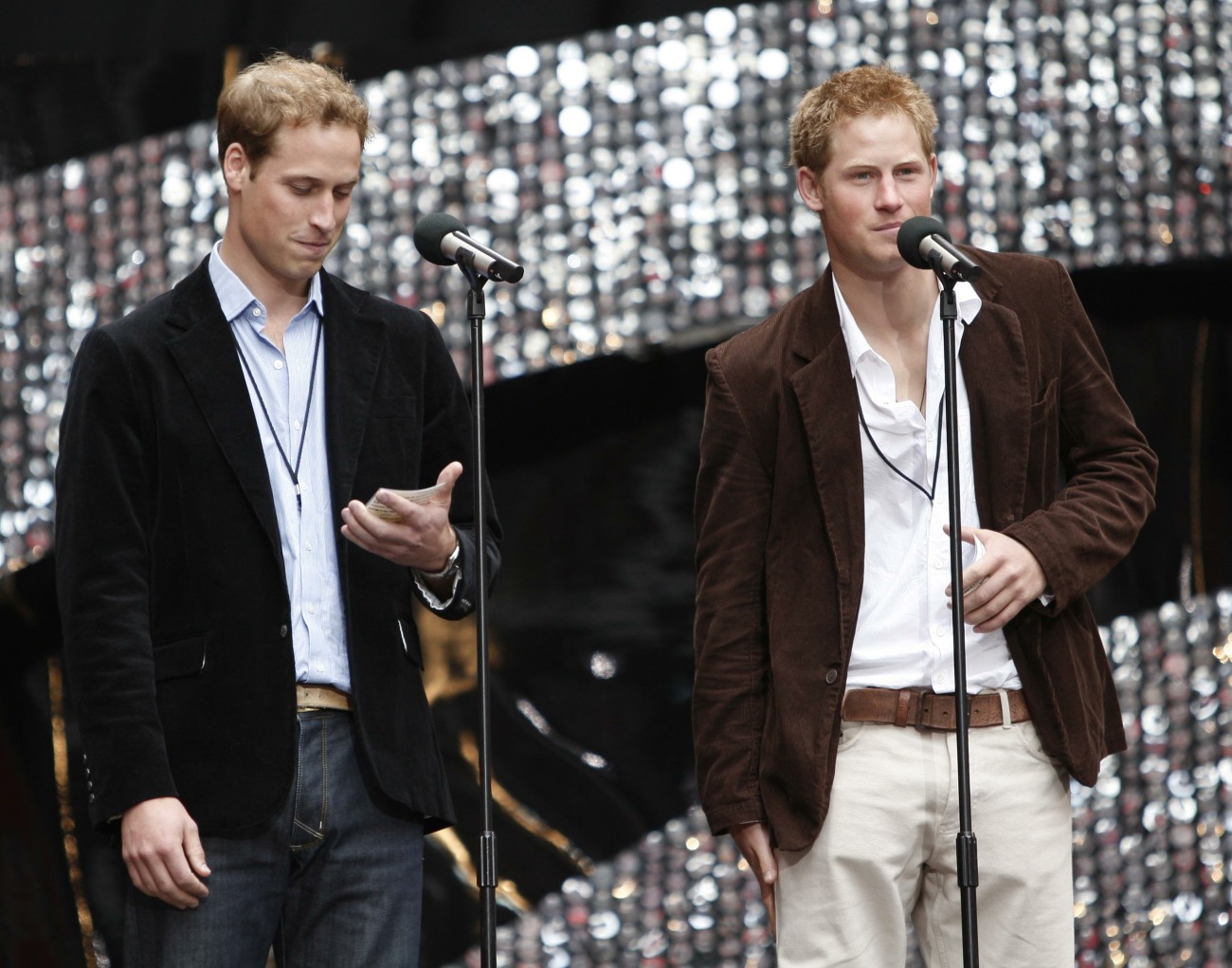 Photos courtesy of Avalon Red.