Just days after Danny Masterson was convicted of two counts of rape, People Magazine had a curious exclusive about Masterson's wife, Bijou Phillips. Sources close to Bijou said that she was devastated over his conviction but she had no plans to leave him. Crash cut to this month – Masterson was just sentenced to thirty years in prison for drugging and raping women. Bijou was in the courtroom for the verdict and for his sentencing hearing. Reportedly, Masterson showed little emotion (because he's a psycho) but Bijou was sobbing during his sentencing. So, months later, is she hiring a divorce lawyer? Nope.
Bijou Phillips is "distraught" after her husband Danny Masterson was sentenced to 30 years in prison in his rape case last week, a source tells PEOPLE.

"She has had a very difficult time since the conviction," the insider says. "She loves Danny and has no plans to file for divorce. She will be by his side for it all."

The source shares that Phillips, 43, is "surrounded by family and friends" amid her husband's legal troubles, adding, "She is in touch with his lawyer. They are planning appeals. She tries to stay hopeful."

Masterson's defense attorney Shawn Holley did not immediately return to PEOPLE's request for comment.

Phillips was in the courtroom — alongside members of Masterson's family — for the sentencing on Thursday, according to Variety. The actor was seen blowing a kiss to his wife before being led away to prison in a court sketch. During the sentencing, two women he was convicted of raping gave victim impact statements and the Judge Charlaine Olmedo told Masterson, "Mr. Masterson, you are not the victim here. Your actions 20 years ago took away another person's voice and choice. Your actions 20 years ago were criminal, and that is why you are here," according to the outlet.
Yeah, this is a Scientology thing – I'm sure Bijou is being surrounded by "family and friends," and all of them are Scientologists. Even if she waivered and considered divorcing Masterson and starting over as a divorcee, CoS probably wouldn't let her. Their support is conditional, and the condition is that she stick with Masterson through a thirty-year prison sentence. As Leah Remini pointed out in her statement following Masterson's sentencing, a few of Masterson's victims were Scientologists too, yet CoS protected the rapist and not the victim. CoS threatened and harassed Masterson's victims, what do you think they'd to Masterson's wife if she ever tried to escape the marriage or this situation?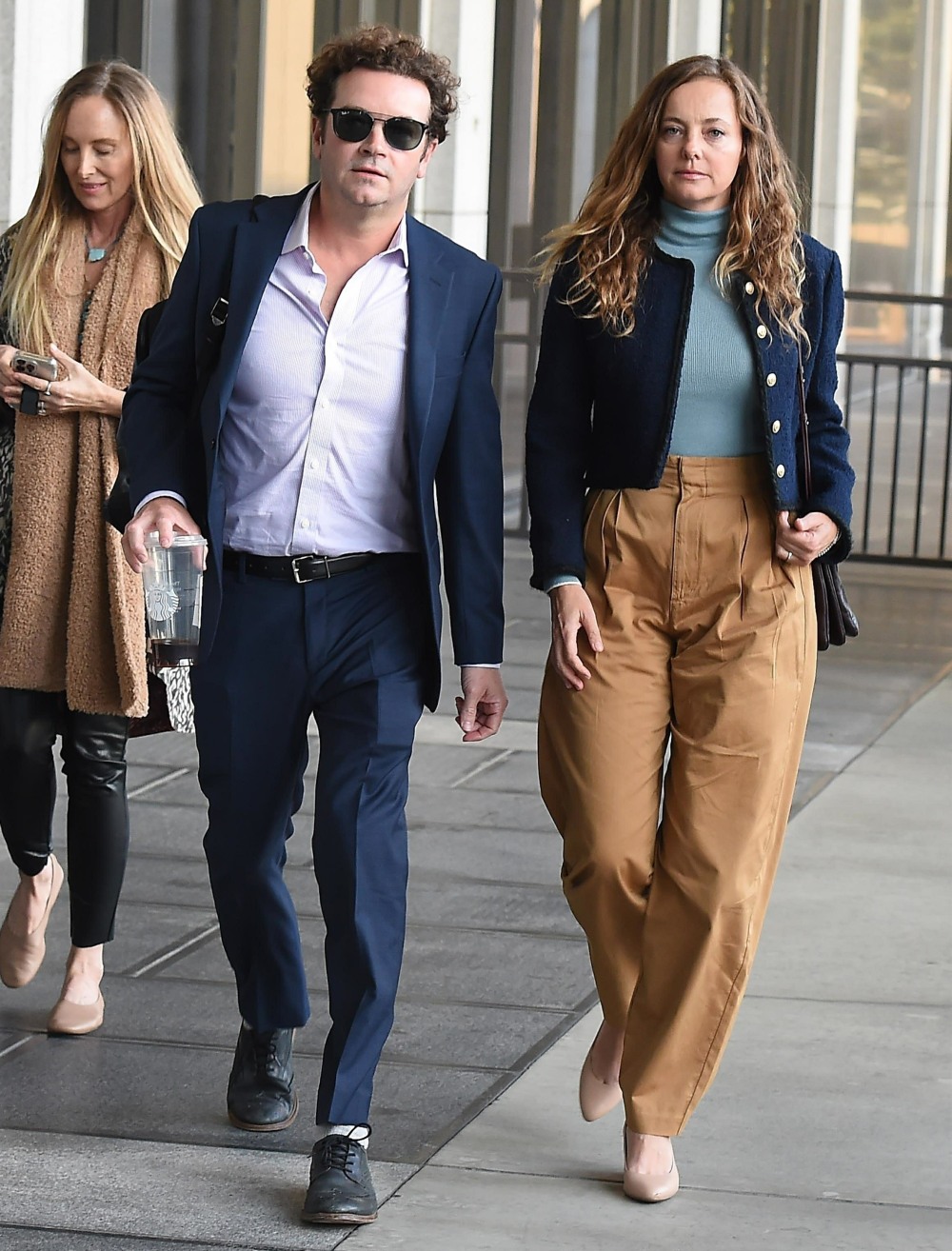 Photos courtesy of Backgrid.